Before launching into a full-scale search for a property management firm, it would be helpful to look at their scope of responsibilities. They include:
Tenant communications
Screening tenants
Rent collection
Overseeing the maintenance of the property
Conducting rental home inspections
Targeted marketing
Legal leasing documents
Basic accounting and reports
With rental properties being a booming industry in Spokane – particularly now with high-interest rates making it challenging for many people to afford to buy a home – there is no shortage of property management firms.
But what is essential is knowing what criteria you should refer to in order to select the right property management company for your community. Your search for a property management firm will be a similar process to hiring an employee at a business. And it is best to interview more than one candidate for this important position.
Here we will offer six tips that, if followed, will make it possible for you to partner with a property management company that will add enormous value to your rental properties.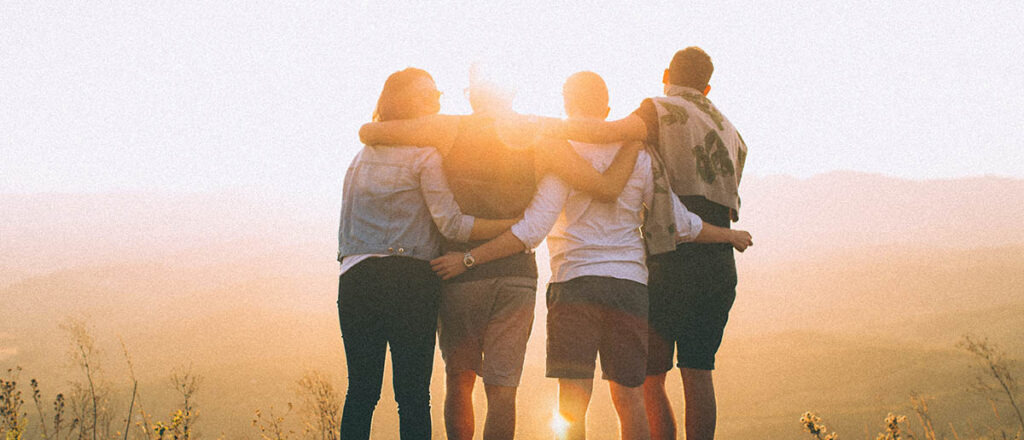 1. Consider the Needs of Your Community
Before embarking on a search for a property management firm, you should first determine the level of involvement you would like your next property manager to have in the operation of your Spokane rental properties. Similar to bringing an employee on at your business, you want to be sure that a particular property manager's approach to the job is compatible with the needs of your community.
You may prefer that the property management company oversees the day-to-day activities associated with running the property. Perhaps you'll want the property manager to handle and oversee major renovations and capital improvement projects.

It is best to decide ahead of time how extensive the involvement of the property manager will be, so you are set up for success with this new partnership.
2. Research Experience and Reputation
Experience matters when it comes to selecting the right property management company. For example, you should pose questions that address how long the property management firm has been in business. Also, determine if it is local or national and ask if they offer full management services.
A competent property management company will have ample references for the communities they manage. You should reach out to other board members who have worked with them. Find out if the property management company has been responsive to the needs of its residents. Do they communicate effectively with property owners and residents? How many properties do they own?
Also, is the property management firm you're considering hiring a trusted advisor for budget preparation and emergency planning? The answers to these questions are critical considering the substantial impact their actions will have on residents' lives.
You'll want to investigate the prospective property management company online and read their reviews to find out what the sentiments are of residents and HOA boards. You will quickly be able to learn about their reputation from the extensive information you'll gather online.
3. Local Expertise in Spokane
It is vital that a property management company has a thorough knowledge of the local market. The right property management firm will have proven local experience that includes the following areas:
Market Demographics — In order to fill vacancies effectively, your property management company will need to understand who your tenant pool consists of. For example, is the area popular with families, students, or retirees? Is your property going to attract empty nesters or families? Equipped with this knowledge, a property management firm will be able to target its marketing efforts effectively.
Applicable Laws and Licensing Requirements — Jurisdictions are likely to have specific laws that govern rental properties. They could include inspections, lead certification, and rental licensing.
Vendor Relations — You want to partner with a manager who has experience in establishing vendor relationships. This is important as all rentals will require maintenance service at some point.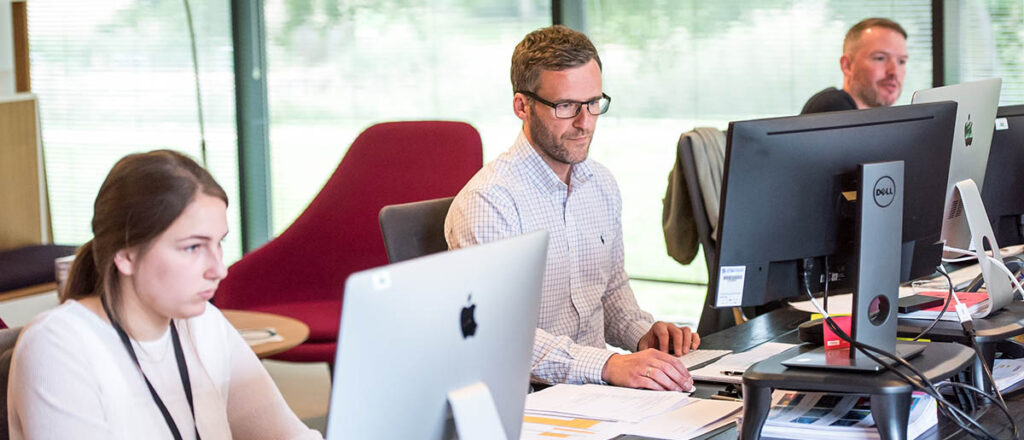 4. Organization and Technology Skills
Among the most relevant and important skills for a property management company are organization and knowledge of technology. It is essential that a property manager be adept at processes and technology in order to effectively handle the extensive administrative responsibilities that come with this job.
Your ideal property manager will be skilled at organization and handling records while utilizing technology to the fullest. Your property management company should be able to leverage the latest technologies in order to successfully manage the vast amount of record-keeping that this position calls for.
For example, does your property manager rely on electronic – paperless – systems for their record keeping and other administrative functions? Paperless systems are much more accurate and secure than traditional paper copies. It is a major advantage for property owners if their management team is fluent in various software programs.
5. Availability & Customer Service
You will find that one highly relevant trait of a competent property management company is around-the-clock availability. For example, you'll no doubt come across situations involving residents who need emergency maintenance services. Problems will arise and not always during the business hours of nine to five.
Inquire if a property manager provides 24-hour customer service, which could mean the difference between a manageable maintenance problem and an incident that spirals out of control and potentially causes damage to a rental property. 
You'll want your property management company to offer online portal services, which should include customer care and after-hours emergency support. This gives residents easy and interactive ways to communicate with the management team. It also gives them peace of mind knowing that the property management company is available to tend to their maintenance requests at all hours.
Maintenance issues can be a frequent occurrence in rental residences. This puts a premium on the property management company's ability to deliver excellence in resolving maintenance issues. 
As you research a property management firm, find out how they handle maintenance problems and other unexpected issues that come up. Do they provide an in-house maintenance crew, or do they utilize preferred vendors? Will they solicit multiple quotes or instead negotiate to get the best price and pay the bills on a board's behalf?
A competent property management company will do its best to save your community money by providing maintenance solutions that are cost-effective.
Look to NuKey Realty as Spokane's Property Management Experts
At NuKey Realty, our experienced team of property experts has backgrounds in real estate investment and sales, real estate development, planning and design, and, of course, property management.
This well-rounded range of experience enables us to not only handle the day-to-day managerial tasks with ease but also helps you excel in the rental industry.
Whether you want to rent your home, rent several houses, or invest in a whole complex of apartments, we're here to make your properties profitable and stress-free.