Deciding whether to rent or own a home is one of the most consequential actions you will take in your life. Moving may be stressful, but figuring out if you want to own or rent your new property can add to your anxiety.
The good news is there are specific questions you can consider that will help you make the right decision. There are also several factors that should be evaluated in your quest to decide whether to own or rent.
You can begin by assessing the ever-changing housing market in the community. You'll want to consider the increasing mortgage interest rates in addition to rent increases in your area. Also, factor in changing lifestyles for you and your loved ones.
Whether you decide to rent or own your home, NuKey Realty is here to help you through the process. 
Let's begin by looking at some pros and cons of renting and owning your new home:
Pros & Cons of Owning and Renting
No landlord to answer to


May build equity that could be accessible through home equity products


Potential tax benefits


More stability (in particular, with schools)


Could improve or upgrade home to suit your personal taste
Buying a Home — Cons
Extra expenses beyond mortgage payments


Increasing home prices and low inventory in some markets


May lose money if home values decrease


Responsible for repairs and remodeling


Requires substantial money and paperwork upfront
Not responsible for maintenance and repairs


Build credit (only if the landlord reports rent payments to credit bureaus)


Freedom to be more mobile


No property tax bills


Don't have to worry about declining home values
Renting a Home — Cons
No tax benefits


Landlord might raise your rent


Would need to relocate right away if the landlord decides to sell the property


Less freedom in design choices (appliances, colors, and paint)


Fewer vacancies in competitive rental markets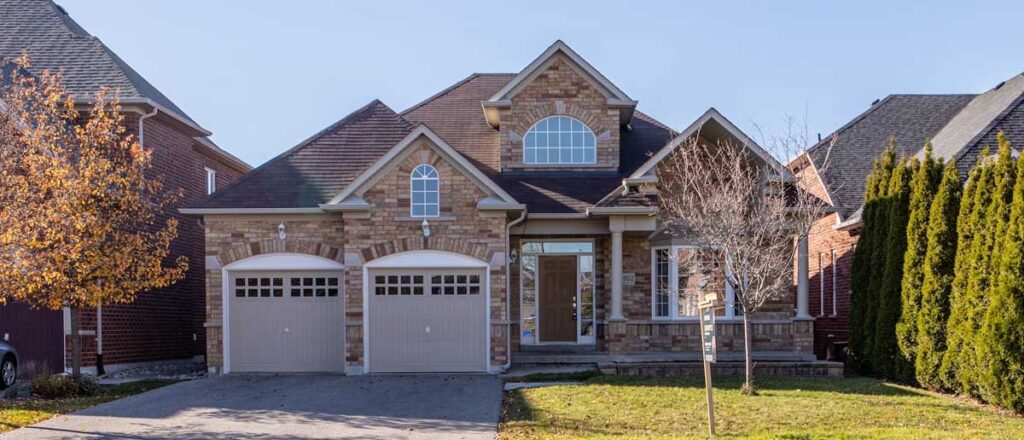 4 Questions to Consider in Your Home Own-Rent Decision
1) Do You Have Enough Savings to Purchase a Home?
It is recommended that you have one-fifth, or 20 percent, saved for the total cost of a house. This money will go toward making the down payment.
If your savings fall short of this dollar amount, you don't necessarily have to rule out buying a home indefinitely. Maybe you rent for a while as you build up your credit and add to your savings. Your best chance of getting the most value for your future house is if you have a high credit score and you're able to make a sizeable down payment.
Another option is not to postpone a home purchase. You could look into qualifying for a government-backed loan through the Federal Housing Authority, the U.S. Department of Agriculture, and the Department of Veterans Affairs. You'll find that there are certain programs that only require a 3 to 5 percent down payment. In some cases, they could also assist you with your closing costs.
It's worth noting that we are now in a seller's market, with many houses selling way above the asking price and multiple buyers competing. This makes it important to evaluate your financial situation carefully and, with confidence, know how much you can afford to pay.
2) Are You Able to Afford the Extra Costs of Homeownership?
Even if you manage to qualify for a mortgage payment, don't overlook the added costs of homeownership. When comparing the financials of renting vs. buying, keep in mind these extra costs of owning a home:
HOA (Homeowners Association) Dues
If you have sufficient funds for both the mortgage payment and to cover these additional costs, you should be in good shape on the financial side of homeownership.
3) How Long Do You Intend to be in Your New Home?
If you can afford to do so, it only makes sense to purchase your home if you plan to be there for a decent amount of time – like five or more years. Depending on the annual value increase of your home, you could find yourself paying more in closing costs than you would earn in proceeds if you sell your home after just a couple of years.
Another drawback of putting your home on the market after a short period of time is that you may owe capital gains taxes. These taxes would apply if you sold your home less than two years after purchasing it.
4) What is Your Current Lifestyle?
Are you at that stage in life where you want to do a lot of traveling? If so, you may opt for renting instead of owning.
You may be moving to a city or town that is new to you. You're not sure if you'll be staying or moving in a few years. That would make renting the preferable option. Renting gives you time to ensure this new location is the right fit.  
You may be empty nesters who want to sell your current home and downsize. You've decided that you want to stay in your home for a short period of time. This will make you appreciate the flexibility that renting offers at this point in your life.
Buying a home may be the best choice if you are settled in your job and don't plan on looking for new work soon.
Buying a home might make the most sense for those who have younger children. You'll want your kids to get settled in their schools and not have disruptions in their lives as they make new friends and get used to their educational environments.
What if you want to become part of your community and be active in local groups? This would point to homeownership as being the best option. You crave stability and could do without a sharp rent increase or having to contend with a non-renewed lease. In this case, owning your home is the right decision.
Look to NuKey Realty as Spokane's Property Management Experts
We at NuKey Realty can provide you with an all-inclusive real estate experience in Spokane whether you choose to own or rent a home. At NuKey Realty, our team is dedicated to education solution-based strategies, community involvement, as well as open, frequent lines of communication.
We will show you the amazing properties located in Spokane and the surrounding areas as we set out to find you the perfect home.