The 65 and older population is among the fastest-growing segments of people in the U.S. For example, more than 10,000 baby boomers are turning 65 every day. According to the U.S. Census Bureau, more than 56 million adults ages 65 and older live in the U.S. And by 2030, the number of people 65 and older is projected to be over 71 million. The 75 and older population is expected to be more than 33 million.
This means the demand for housing for aging adults is unprecedented and is expected to only increase in the coming years. The type of housing that seniors are looking for is quite different than the younger sets of home buyers.
When it's time for an elderly person to make a change in their living situation, selecting the right housing can seem confusing and overwhelming. The sooner you evaluate your current needs and how those needs will evolve over the years, the more likely you will transition into the right housing. Planning your future housing needs plays an important part in making sure that you continue to enjoy life to the fullest.
Here, we offer a list of the various housing options for aging adults. This should provide you with the necessary information that will give you peace of mind as you select the next living arrangement for your golden years.
Do you need help finding housing as an aging adult in Spokane? NuKey Realty is here to assist you!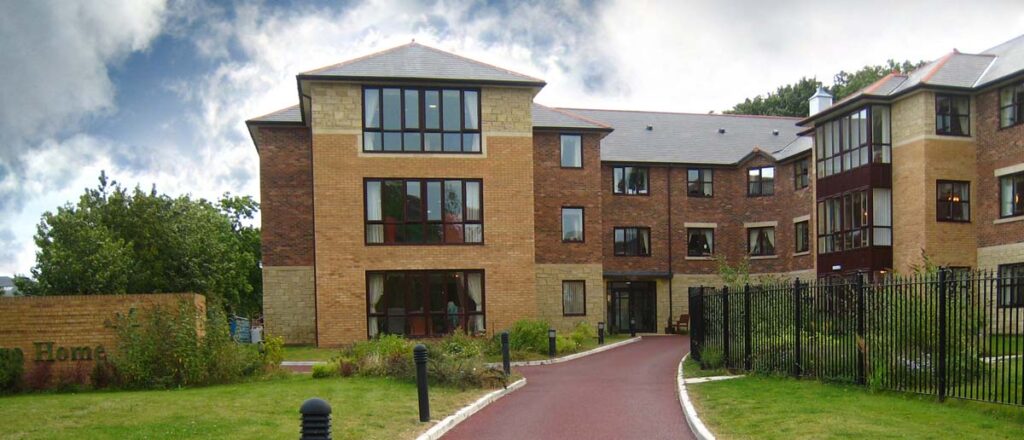 Evaluating Senior Housing Options
Every aging adult's needs are unique, so assessing your personal needs is important. This will be based on your medical condition, interests, and hobbies you enjoy. It will also be based on any assistance you require for handling daily tasks and your preference for social activities, which will all play a part in choosing the best living arrangement for you.
Ultimately, the key to making the right choice is to match the type of housing with your lifestyle, health, and financial requirements.
5 Types of Housing for Aging Adults
Here, we will take a look at various types of housing for the elderly. This will include the practical benefits of each living arrangement.
1) Independent Living for the Elderly
This entails any living arrangement that is designed exclusively for aging adults. Typically, this means people aged 55 and older. There is a wide range of independent living types, from apartment-style to freestanding homes.
This type of housing for seniors could prove ideal for many seniors with its easy navigation and no maintenance or yard work to be concerned about. The elderly will enjoy numerous benefits like activities, amenities, and services. As seniors who live independently need minimal or no assistance for daily living, no medical care or nursing staff is typically offered.
Seniors do have the option of hiring in-home help.
2) Village Concept for Seniors
This type of living arrangement involves the elderly being connected with neighbors and local businesses to make it possible for aging adults to stay in their homes as they get older.
This best suits seniors who want assistance similar to what they would receive in a retirement community, but they can stay in their homes. In a village, no services are normally provided directly; however, they act as a liaison or concierge service. Help is provided by other able-bodied village members, younger neighbors, etc.
The cost of this type of housing is usually quite low. Members will pay an annual fee – typically around $600 to $800 – in return for services like yardwork or transportation.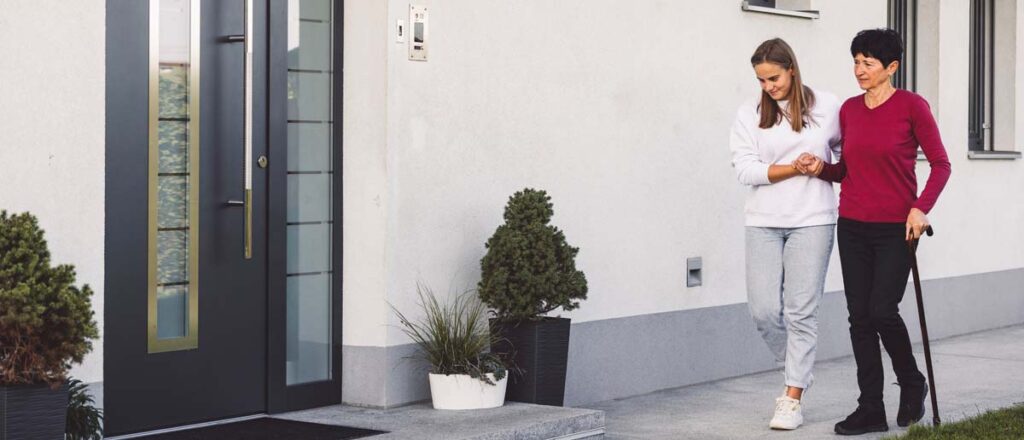 3) Residential Care Home for Aging Adults
These are small facilities that provide personalized services for small groups of seniors. This type of housing for aging adults is known as adult family homes, board and care homes, or personal care homes.
This living arrangement is best suited for seniors who prefer more individual, home-setting care. Residential care homes offer lodging, as well as assistance with daily activities, and meal services.
The expense for this type of housing is modest and is half the cost of nursing homes.
4) Assisted Living Facility for Seniors
Elderly adults who want or require help with certain daily living activities can opt for assisted living. Examples of these activities include getting to the bathroom at night, cooking meals, maintaining the house, and being transported to appointments.
The benefits of assisted living are the safety and security of 24-hour support and access to care. A phone call will bring immediate service to seniors at all hours of the day or night.
This type of housing for aging adults allows for a fair amount of autonomy. Assisted living is tailor-made for seniors who want to live somewhat independently but also need some assistance.
Many assisted living facilities will develop a personalized plan that caters to the needs of and accommodates the elderly who have disabilities. Among the services provided are meal preparation, housekeeping, dressing, bathing, and transportation.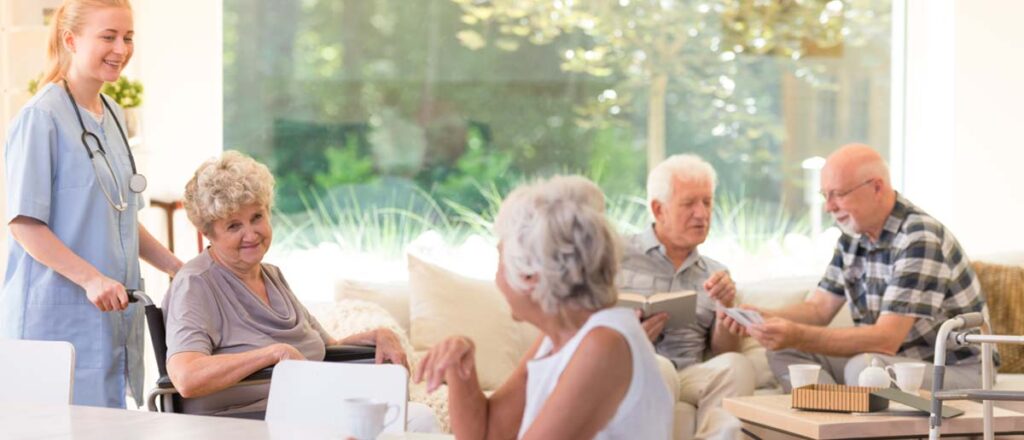 5) Continuing Care Retirement Community (CCRC) for the Elderly
These communities are a combination of independent living, assisted living, and skilled nursing.
This living arrangement is ideal for seniors who desire to live in one location for the rest of their lives. They don't want to be concerned with arranging for future care needs. These facilities are also perfect for spouses who want to remain close to one another and also need a higher level of care.
Benefits of a CCRC include the following:
Amenities designed to promote healthy and active living.
On-site health clinic for routine screenings and acute care needs.
Residents in this facility can expect to pay a lot of money as a CCRC is the most expensive of all long-term-care housing options.
Look to NuKey Realty as Spokane's Real Estate Experts for Aging Adults
At NuKey Realty, we are ready to assist in finding housing for aging adults. We have the expertise and experience to help you determine the right living arrangements that will best suit your needs.
We also have helpful resources that will make for an easier and more efficient process for those of you who are looking for the ideal residence for your golden years.
You can view our resources here: 
At NuKey Realty, we are dedicated to finding the right housing for aging adults to help ensure that they enjoy optimal fulfillment and happiness.